Level-Up Learning's Ability to Evaluate, Measure and Demonstrate the Business Impact of Training Programs
Now On-Demand
For years, L&D has been trying to demonstrate the effectiveness of their training programs and the overall impact learning has on key business objectives. Yet, only 8% of CEOs have reported they saw the business impact of L&D programs. Even fewer (4%) saw a clear ROI.

If demonstrating learning's impact is a high priority–why aren't more companies and their learning teams able to effectively do it?

During this webinar we will unpack:
Why tracking and measuring learning analytics is even more critical as companies respond and reset amidst the COVID-19 pandemic.
The challenges that arise when your LMS collects a limited amount of learning data - and what you should expect your LMS to collect.
How L&D teams can use their current environment to partner with stakeholders and align on better ways to tie training and learning programs to individual, team, and overall company goals and objectives.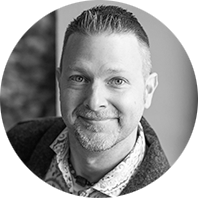 Matthew Brown, VP of Learning and Brand Success, Schoox
During his 20+ years in IT, HR, and L&D, Matthew managed complex HR and IT Enterprise SaaS solutions, training initiatives, and program rollouts. Today, he blends people, processes, and technology to better connect HR & Talent Development.