How Sonesta Hotels Leverages Schoox to Ensure Employee Success at Scale
Case Study | Enterprise | Hotel & Lodging
When Sonesta Hotels expanded its workforce by nearly 300% through a single acquisition, it needed a way to address the vast operational challenges of training and communicating with thousands of new employees across five distinct brands. For the rapidly evolving hotel chain, this meant going beyond the basics to provide the support that truly prepares its employees for success.

Download the Case Study and read how the company is using Schoox's learning management and talent development platform to deliver an engaging and personalized employee experience, resolve operational pain points, and drive people and culture success. Sonesta's story will reveal:
The challenges of managing learning and development across multiple distinct units
The benefits of an LMS that's flexible enough to support evolving business needs and support growth
The importance of creating a branded, personalized learning environment, tailored for each individual employee—no matter their job or role
The tools the Sonesta Learning Team use to measure employee skills, evaluate performance, and streamline business impact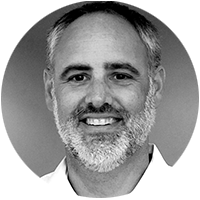 "The reason we're with Schoox is the flexibility it gives us. Little did we know how important that would be when we got started, but it became clear as we continued to scale our business."


Derek Fournier, Senior Director of Training, Sonesta